ALL Important News.co.uk Whats Happening With HS2?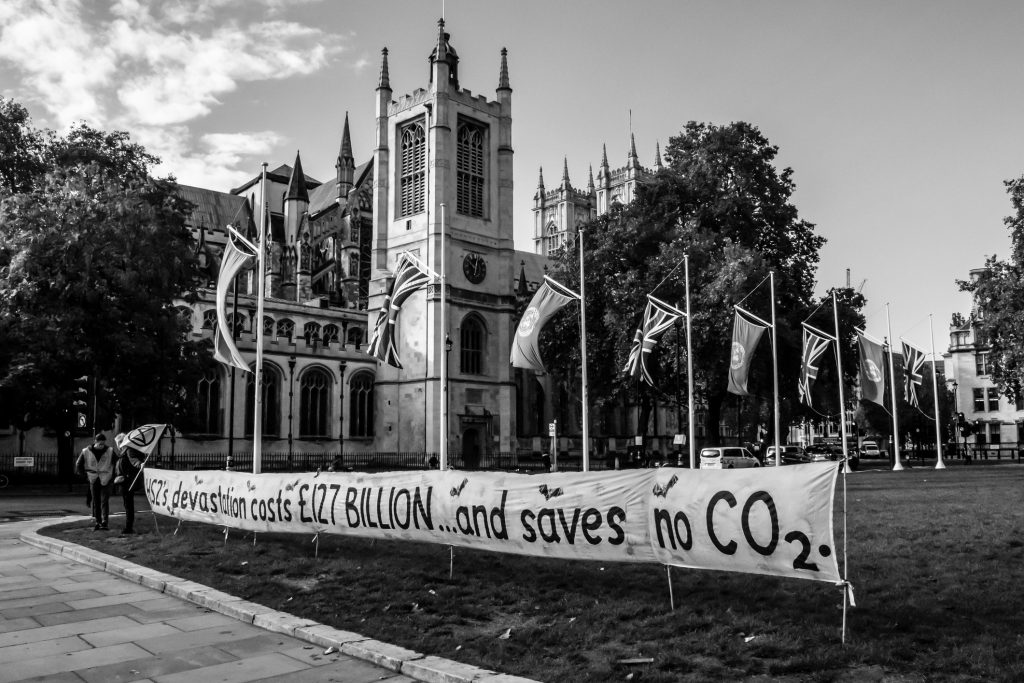 All the plans to connect the UK and the northern part of HS2 is Scrapped?
From Nottingham, existing lines will be upgraded and electrified for use by HS2 trains. The plan does not include the construction of dedicated high-speed tracks north of East Midlands Parkway station, where HS2 trains will instead travel north on the modernized regular Midland Main Line to reach the centers of Derby, Chesterfield, Nottingham, and Sheffield from London and Birmingham. … The first HS2 passenger trains will be able to run between London and Birmingham in 2029, although most likely from the West London commuter station, Old Oak Common, as the planned hub, Euston, will not be ready. 
Warrington Bank Quay lower station and Manchester Piccadilly station will receive high-speed HS2 and Northern Powerhouse Rail trains. In the HS2 plan, after the opening of HS2 2a, Liverpool trains will use the HS2 route from London to Crewe, where they will join the existing regular route on the West Coast mainline to Liverpool Lime Street Station and one-stop to Runcorn The integrated rail plan proposes to connect Liverpool and HS2 to the redesigned Fiddlers Ferry, from Heilbank's Ditton overpass to a new station at the lower-level Warrington Bank, which will be shared with the Northern Powerhouse Rail train and then rise at high speed. From Warring Stop the track to London. 
HS2 Phase 2b will expand the high-speed rail network from Crewe to Manchester, serving Manchester Airport (funded by a third party) and the new Manchester-Piccadilly station. Upon completion, HS2 will increase the capacity of the current major North-South railway lines in the UK; the main lines on the West Coast, East Coast, and Midlands.
The removal of express passengers will significantly expand the possibilities for local and regional trains, as well as freight, people, and goods carried by road and rail.
Reducing travel time between London and Birmingham by almost half to 45 minutes is an advantage; A brand new line in a heavily congested country could also be designed to run at 225 mph to match the best performance in continental Europe. The Integrated Railroad Plan calls for a ten-year upgrade of local railways, meaning that passengers looking to travel from Leeds to Manchester or Sheffield, for example, will benefit from reduced travel times much sooner than if they had to wait. Until HS2 reaches West Yorkshire. … It is much faster to improve existing infrastructure than to build a completely new system. As a new railway line, HS2 is the best option to reduce the load on the existing network.  
With the construction of the new railway line, HS2 will be deployed on its own dedicated track. Slower commuter trains will coexist on existing lines to make way for commuter trains. Construction of HS2 will be divided into three phases: phase one, which will link London and the West Midlands; Phase 2a, connecting the West Midlands and North via Crewe; and Phase 2b completing the railroad to Manchester and Leeds. 
The pioneering HS2 railroad improvement plan is expected to change the future of travel. The HS2 will offer faster travel across the country, emitting 17 times fewer carbon emissions than an equivalent domestic flight and seven times less carbon than a comparable vehicle. The fully electric and energy-efficient HS2 trains will travel at a maximum speed of 360 kilometers per hour, making them the fastest train in Europe. 
Hitachi Railways CEO Andrew Barr said that the new train will open the UK's "next-generation" express travel, adding a small number of Javelin models based on the Shinkansen to provide local services in the UK. HS1. The route between London and the Channel Tunnel. This huge order will support or create thousands of jobs and expand the two major railway plants in the UK, the historic Litchurch Lane in Derby, central England, now operated by Alstom, and the new Hitachi in Newton-Aycliffe factory. To the northeast. 
Although a new 40-mile high-speed line will be built in the western section, the train will be restored to the existing line in Yorkshire (additional tracks will be added in certain sections so that they can overtake each other). Manchester will not have a subway station as local politicians hope. This line will not pass through Bradford, which currently has 540,000 people and has poor rail and road services. 
According to the previous plan, the line would bypass Derby and Nottingham, forcing residents of these cities to change trains if they want to use the high-speed line. Now that HS2 has been decommissioned in the region, trains will move to them along existing and upgraded lines.
However, the plan also contained less pleasant news for parts of the country, announcing that the eastern portion of the planned 200 mph HS2 high-speed line would be shorter than originally planned and no longer aims to directly service the northern cities of Sheffield and Leeds. … … Initially, passengers will have to swap trains between the new city center section and services already departing from Reading in the west and Shenfield in the east, but TfL hopes some trains will be able to leave the city center suburbs by next fall, before the May deadline. 2023. In May, railway tests began with a capacity of up to 12 trains per hour in the metro.
Phase 2b, which runs from Crewe to Manchester and Birmingham to the East Midlands and Yorkshire, will be revised and may result in re-routing and proposed stations. The first phase of the scheme between Birmingham and London and phase 2a between Birmingham and Crewe received government support. Over the past 12 months, project milestones have included obtaining Royal Permit for Phase 2a, the commencement of tunneling work under the Chilterns, and contracting for the Curzon Street Station in Birmingham, which will create more than 1,000 jobs.
This marks another milestone for the project, allowing us to move forward in the next phase of the HS2 network, extending the high-speed rail line in Crewe, Cheshire, and increasing HS2's advantage in the Midlands in the northwest of England. Wales and Scotland. The NIC assessment will inform the Ministry of Transportation of the central and northern integrated railway plan, which is expected to be released in the next few months. HS2 Ltd is waiting for the government's intellectual property release before embarking on the eastern section, as it will show how the multi-billion-dollar rail line will be integrated with the Northern Power Station Railway and other major projects.  
The HS2 timeline means multiple governments will come and go when the project is completed, and reports suggest that endless forensic checks and legal issues early in the consultation process could push construction to begin from 2017 to 2022 or later. HS2 Ltd has set key milestone dates for the next three years in its business plan for 2021-24, adding a clear focus on objectives for the next 12 months. These were the words of British Prime Minister David Cameron after the government announced its plans earlier this month for the second phase of High-Speed ​​2 (HS2), an ambitious PS33bn infrastructure project aimed at building a high-speed rail. The mainline runs from London to Birmingham and then to key cities in the East Midlands and North. 

The SCS Double Discount Sale!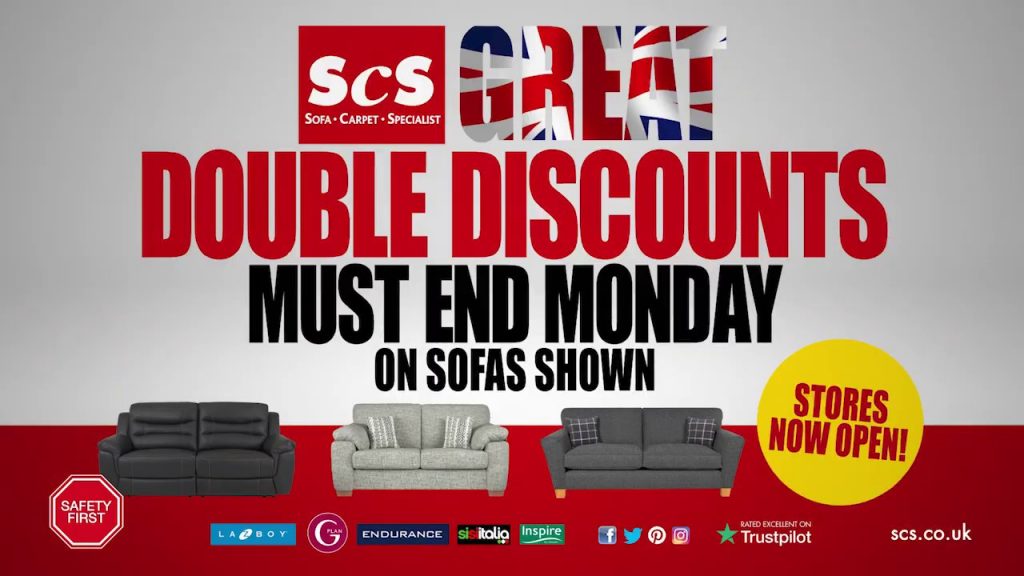 SCS Sofas Double Discount Sale Ends Monday!
If you are unable to go to the store, we have sent an urgent email to Mr Jamie, but he has not bothered to reply. Please contact us to explain what happened and say that we will contact the branch manager and receive a response within 72 hours or 72 hours of a call or email. After a constant struggle, the problem with the carpet was resolved and I ordered the sofa.
If you are looking for a new couch for your living room, look no further than SCS. Since the government announced that shops and car dealerships will be allowed to reopen, SCS has introduced an epic double discount, where you can save up to 50% on your next sofa purchase.
This year, SCS Sofa and Carpet Specialists released a series of huge deals to coincide with the first weekend of May Bank Holiday. This includes an incredible double discount offer that ends on Tuesday, May 4. SCS has launched a double discount sale to celebrate the reopening of stores across the UK.
SCS has seen a rise in sales as a sofa retailer over the past six months as trapped consumers decided to spend money on new furniture to complete their homes. SCS is reopening stores across England after the Government's guidelines on non-essential shops were changed.
With our voucher code SCS you can invest inexpensively in a new sofa. Sofa retailer SCS saw a sharp rise in new orders between June and July 2020 – the first lockdown – thanks to pent-up demand. In the 26 weeks to 23 January, SCS "gross sales increased by 13.9% to PS182.3 million, compared to PS160 million a year earlier.
It's minimalist design and geo-printed scattered cushions give your living room a contemporary feel. The soft velvet effect of the chair provides the perfect blend of good looks and comfort. Whether you choose a blue wall or grey charcoal, this sofa is the perfect combination.
Elegant and fashionable design, the Harry three-seater sofa offers comfort and style all in one. It has been reduced from PS299 to PS599 at double the discount price when purchased in a range of color options, making it a beautiful living room centerpiece.
When it comes to carpets, the SCS store offers quality products from some of the industry's biggest brands. Some of the most famous sofa brands you can find at SCS are La-Z-Boy, the world's best-selling couch. If you are a sofa and carpet specialist, these famous sofas are now available at an affordable price using our promo code, which you can view here.
Fabric sofas are available in a wide range of colors and you can save money by purchasing one with the SCS coupon code. These sofas are made of stylish fabrics and come with a 10-year warranty on the frame. High quality leather sofas are well suited for the living area, they carry well and look good.
SCS is a UK furniture retailer specialising in sofas, carpets, floors, dining and casual furniture. When it comes to leather sofas, SCS prides itself on providing premium leather sofas in a range of stylish options, including brown, black, white and cream.
As a sofa and carpet specialist, SCS stands out as one of the leading furniture and flooring retailers in the UK. SCS Endurance Sofas, Bella Sofa by SCS, SCs Rise Reclining Chair, SCs Endurance Cassie Westwood Sofa (SCS),: SCS Sofa Insurance (including Monty Sofa),: SCS offers: SCS Me and: SCS NHS discounts; SC's Table and Chair, SCs Sofa and Bed and SCs Belfast: SCS Double Discount Sale Ends soon. In the UK, SCS is committed to delivering the best value for money and product quality to its customers, and we are proud to manufacture many of our sofas in the UK, support British businesses and offer the shortest delivery times.
Use the discount codes at SCS to save money so you can buy other items at scs.co.uk. Use the SCS newsletter to receive discount codes and promotional codes by selecting the offers you want to redeem. Once you have placed your SCS leather sofa or SCS floor in a shopping cart, you can redeem your coupon code or promotional code in the box.
Our promotional list is constantly updated with new promocodes and discount codes. Promocodes and discounts are constantly changing, so check out our latest coupons on the website for the latest promocodes and coupon codes.
We offer a large range of furniture and accessories for your home, including room furniture and dining room furniture. You can find styles that suit every home and choose the materials and fabrics for your new pieces that match your current decor. In addition to excellent quality, we offer a wide range of payment options, including interest-free credit options (no 4-year down payment required).
We do not know if retailers are currently offering similar deals, but we will update this page as we have news. Blankets are cheaper than sofas, beds, and carpets, so there are some big savings here.
In addition to a hefty discount of 50 percent or more on a range of sofas in a variety of styles, from La Z-Boy three-seat leather sofa to chenille sofa, and a 20 percent discount on certain types of carpet, customers will receive a PS200 money-back voucher when they purchase a sofa, which can be redeemed in-store or online. You can also use vouchers for additional savings on one of the discounted sofa and carpet styles. Various online coupon codes can also be used if you want to withdraw some money from footstools, dining tables, and fabric chairs.
Neutral tones act as statement colors, and Hamilton's collection of Lois 3-seater beige sofas is straight to the point. If you have the space and budget to add a Torino coffee table, this elegant and simple table oozes minimalist charm.
Available in eight colors and combining modern design with rustic accents, the County range is a perfect addition to any home. There is nothing better than stylish sofas at half the price, available in four colors, that fit virtually anywhere in the house.
AI-News.co.uk Get the latest breaking AI News
IS AI NEWS BIASED
There are many types of media companies that offer biased opinions on the world. These opinions can be from a journalist, blogger, or even a public figure. Familiarity with these biases is important to make sure you know what you're getting yourself into when reading the article.
The first type of biased media company news is "unbiased" news. There are many examples of this type of media company, but one example is The Economist. This company has a goal to "articulate clear and unambiguous arguments for why one course is better than another" and they have been doing so since 1843. The second type of biased media company news is the "bias" news, which leaves no room for unclear arguments or opinions. One example would be Fox news
The answer to this question is not simple. It is biased on the point of view of the humans who created it, who collected the information and analyzed it, and also on what ethics they followed.
AI news sites are becoming more and more popular, they use AI algorithms to generate articles that are filtered by journalists. However, many people worry that this type of AI will be biased because the articles are generated by an algorithm without human intervention.
I think that some bias may be included in these stories because the algorithm will highlight certain topics while leaving others out. But on the other hand, there may also be a certain level of quality control with this type of platform because the journalists will check every article before it is published. In the department of so-called fair news, the BBC tries to create a balancing effect. This still appears biased according to some. Surely operating interviews with two people, one for and one against. The subject must include ambiguity or it would be difficult to clearly have two sides. One for and one against a subject should go some way to creating balance, although many critics will disagree.
Recently, there has been an outcry of the bias of AI news outlets. There are claims about the algorithms these companies use to determine what is newsworthy. Ideological bias is one of the major complaints about these new sources of information. Some take this as a sign that AI can't be trusted. But in reality, it's not a flaw in technology but rather a problem with human understanding and interpretation of what AI is doing. Take again the BBC, they attempt to disregard any news subject until the details are taken care of, facts collated and only then will the BBC put out a subject on BBC news. Alternatively, Fox News will go with a story if it has "The wow Factor" even if it is based, contains miss truths or conjecture.
AI news sites are more and more popular as they make it easier for people with different political views to share their thoughts with the world. News articles written by AI often present both sides of the argument with a neutral tone, even if there's a clear bias in the news publication.
The most interesting thing about AI's bias is that it can be found in both news sources and content generators like Facebook and YouTube. A system given biased data will only replicate the same bias over and over again, which means that we need to be careful about where we get our unbiased information from.
Online Entertainment 2021?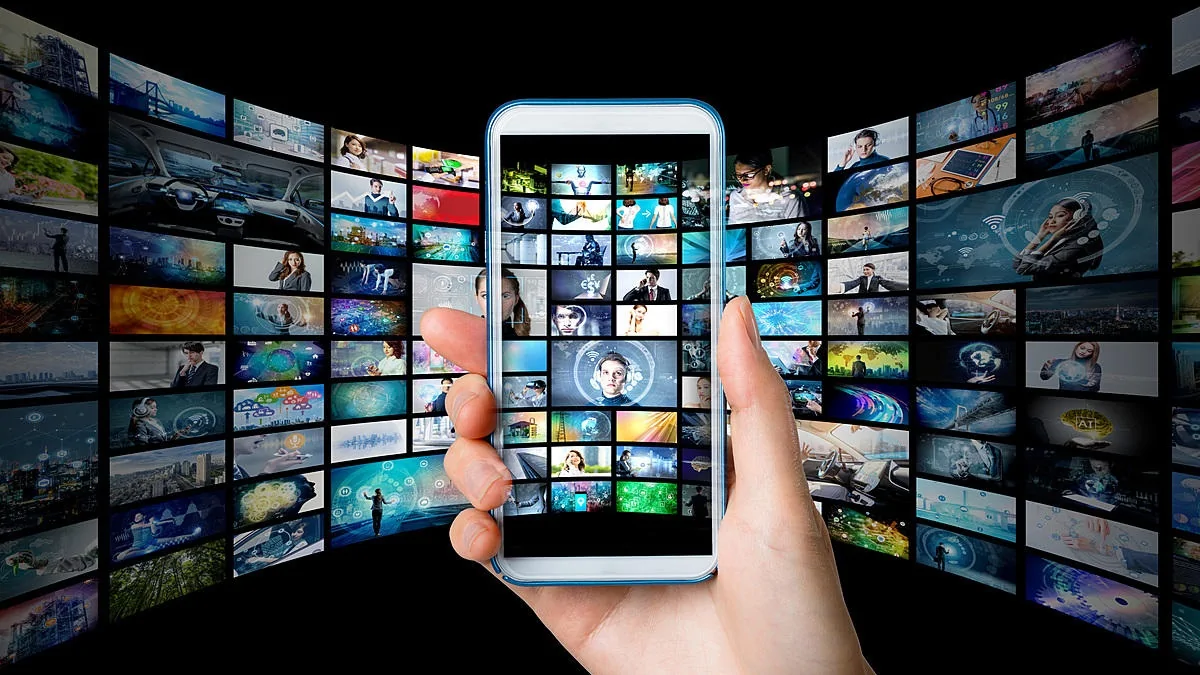 One of the most popular augmented reality (AR) games was published to the public and became a trending topic for most of 2020, but by the end of the year it disappeared. But it didn't stop new and improved forms of gadgets from popping up and playing crazy; new VR gadgets like Oculus glasses, for example, took the online entertainment industry by storm.
This form of immersive entertainment includes not only the gaming world, but also the casino world. In the past year, online entertainment has become even more popular as people stay at home. With more people staying home or working from home due to COVID19 Pandemic by 2020, the online entertainment industry is booming.
With the rise of games like Fortnite in the USA, the rise of social apps like TikTok and house parties and the like, people are looking for new online entertainment options during COVID19 pandemic. From zooming in for meetings to coming up with creative ideas on the night of closures, people have turned to their laptops and smartphones in their spare time to work and stay in touch with friends.
Norwegian platforms such as Norske Casino have listed thousands of sports games that you can try out today. Online casinos and online sports betting have been around a while, and the reason they are on this list is that they have greatly evolved thanks to technological advances and many operators such as Betcris have been able to offer their customers better gambling experience. While traditional casinos were closed to encourage people to stay at home, this was best of all because online casinos became a firm favorite among fans of poker, blackjack, and other popular casino games during the pandemic.
It is expected to gain popularity in 2021, given that players are passionate about online gaming. The technology used in AR will allow Norwegian online game lovers to find it more pleasant. There is no denying that there are two online gambling trends in Norway that should be kept in mind in 2021.
Here you will find the biggest consumer trends in television, music, games, and social entertainment that will fuel your brand strategy in 2021. If you're in or interested in the entertainment industry, here are the 7 biggest entertainment trends in 2021, 2022, and 2023 and the top trends to watch out for. This is an important insight into the latest figures on online entertainment behavior worldwide.
At the time of writing, there is no large new video-based social network with more than 800 million monthly active users. IGTV, which launched on Instagram in 2018, hasn't exploded in the same way as Instagram's Stories, but there are signs of a promise. Facebook is watching what it does, and it could well steal the social media video throne.
Paid over the top streaming platforms (OTT) are popping up right and left to compete with incumbents such as Netflix, Hulu and Amazon Prime Video. The idea of a defined niche works in the streaming world.
If you fancy Texas Holdem, one such example is the well-established gaming platform PokerStars. But if you prefer to go things at a different pace and are not in the market for bombastic, in-demand games, there are plenty of options today. Networks such as Facebook, Twitter, Instagram, and YouTube facilitate the use of trends that are currently popular, and the obvious trend will continue in the future.
There are more apps that use social video to attract and entertain users and Tik Tok is one of the most relevant and popular examples we can share. People love spending time on social media, and they also love watching short-form video content, so Tik Tok has managed to combine the two worlds. Other social media giants followed suit and embrace the social video movement, and Instagram Reel is a good example.
As more people spend time at home, they will no longer be able to see their loved ones in person. In addition, it will become more common for people to use social media apps on the Internet instead of surfing websites. This means they will spend more time away from home in 2021, looking for ways to talk online.
Social media platforms such as Facebook, Instagram, and Twitter have existed for many years. But 2021 looks set to be a year when people will continue to connect with friends and family. In particular, people will continue to connect on social media with people they may not see often.
For evening entertainment, streaming movies and TV series will continue to be popular. In addition, online gambling is becoming increasingly popular as people enjoy the thrill of winning real money.
With a growing player base, the online casino industry could one day surpass its traditional counterpart. The media and entertainment industry trends of 2021 offer little in comparison to the most profitable.
For many people, 2020 was a stark wake-up call about the importance of sharing experiences. The SC world tournament marked the rise of the sports with more than 50 million spectators. Other levels of accessibility have been achieved as a by-product of our blocking.
As one of the measures to prevent the spread of COVID-19, social distancing and social gatherings have been increasingly restricted. However, most musicians and other entertainers have turned to online platforms to keep their fans entertained.
The BrandWatch Customer Experience Report 2021 found that conversations about entertainment subscriptions tend to be negative rather than positive. Many people complain about the price of the subscriptions that many offer.
As 2020 brings the physical world to a standstill, trendsetters have begun to seek refuge in cyberspace. Daniel Bennet, our entertainment expert, says digital activity is on the rise. This activity is an extension of current popular entertainment trends.
Many of the most important entertainment trends in the gaming industry will take place online. Less than 3 billion players will have the necessary hardware to play the latest and most challenging games. However, Disney will have many new programs, most notably its flagship show, The Mandalorian.
USA to legalize onlinegambling in America 2022?
In 2019 and 2020, states like Indiana, New Hampshire, Rhode Island and Iowa legalized online sports betting. This started in 2013, with New Jersey leading the way in online gambling in the US. Against this backdrop, US states are likely to legalise online gambling again in 2022.
It may come as a surprise that some of the most cosmopolitan and profitable states have not yet legalised online gambling, but the discussions taking place in these states are still very much in progress. Most cover online casinos and poker, so some states may legalize one but not the other. Some of these states casinos have supported legalization, while some have expressed opposition to efforts to legalize video lottery machines.
The newly formed California City Gaming Authority is seeking the necessary signatures for an initiative that would allocate 26% of the profits from sports betting to fighting homelessness and the protection of mental health. Tribal casinos want sports betting to be allowed in their home countries and licensed racetracks where online gambling is not allowed.
Andrew Cuomo for the first time on January 6 embraced online sports betting as a new revenue stream, with a plan he signed in April 2021 to operate sports betting in the state as a dueling operator model, preventing books like DraftKings and FanDuel, among many, from entering. Governor Signed a budget bill for the fiscal year 2022, which included a plan to allow online sports betting in New York.
Mobile sports betting in New Jersey, Pennsylvania, and New York would lose potential revenue because betting providers would have to travel across state lines to make their bets. While New Jersey turned to Vegas East to help New Yorkers across the border, Andrew Cuomo dithered for years with legislation on online sports betting. This came after a study published in February 2020 estimated that the state would lose $200 million in revenue if online sports betting were not legalized.
While New York City is the largest metropolitan area in terms of square footage and population, downstairs still have to put bets and the city is still waiting for the introduction of legal online sports betting. For the residents of New York City, a trip to the gambling mecca of Atlantic City is only a short one, as there are many stationary casinos. There are only four commercial and tribal casinos throughout the state, and all are located in upstate New York.
In October 2020, a record 81.7% of all mobile bets were placed by state retailers. The state Wolverines, who were not to be included in the list of state-regulated sports betting, joined them on fateful 11 March when MGM Grand Detroit and Greektown Casino opened their stationary sports bets.
New York is the latest state to make strides in online sports betting following the 2018 Supreme Court decision to lift the statewide ban on sports betting. Personal sports betting has been legal in New York for some time, but online gambling was a bumper crop until 2021. New York's online gambling law is fast approaching, and sports enthusiasts hope that by the end of 2021 online sports betting will start in New York in time for Super Bowl 2022, LVI and March Madness.
The position of New York state on Internet gambling is complex with only 5 states allowing online casinos and sports betting and 8 states legalizing sports betting. While New York does not provide the opportunity directly to bet, neighbors like New Jersey and Pennsylvania will soon enter the space when more clarity is gained. Unfortunately, the communicated content of the New York position has looked outdated in the last two years.
Delaware passed a law that would allow online casinos and poker rooms to work in partnership with the first American instant lottery online. In April 2021, the New York Legislature approved a $21.2 billion state budget that included an online betting plan. Missouri emerged as a candidate to legalize online gambling in 2021 when the Senate debated sports betting and a House bill was introduced to include online gambling in the debate.
Major gamblers plan to raise $100 million to fund online sports betting initiative to help fund homelessness and mental health efforts, adding a new wrinkle to the fight over California's lucrative gambling future in 2022. Supporters told POLITICO they filed the initiative with the attorney general's office today. Key supporters include DraftKings, FanDuel, and BetMGM, and today they formed a campaign committee according to campaign manager Dana Williamson, a long-time political strategist who advised the former governor.
The campaign, which the committee calls a "grab for gambling power," says it has raised more than $1 million in donations in the past year. While 21 states, Puerto Rico and the District of Columbia have allowed online sports betting since a 2018 US Supreme Court ruling, online sports betting initiatives have largely funded homelessness and mental health, California has been the first state to allocate a permanent source of revenue to these programs. According to Legal Sports Report, a sports betting industry news site, state sports betting companies recorded bets of $5.4 billion from June 2018 to May 2021, generating revenue of $3.2 billion and $534 million in taxes and share profits with government agencies.
Sports betting will probably never come to Utah, the only state in the continental United States that does not have any major legal gambling in any form. Not only that, Montana's limited betting options and thin population make sports betting apps, run by companies that run state lotteries, a small part of the entire US market. These apps keep other top sports bets afloat without jeopardizing competitive prices.
We don't know if enough state lawmakers will make regulation a priority in 2021. In July 2020, the Massachusetts House of Representatives passed a sports betting bill, but then it went to the Senate, which rejected the inclusion of sports betting in its 2020 budget bill. Grove said the likelihood that lawmakers will agree with various interest groups on a plan to authorize sports betting remains high.
British Cycling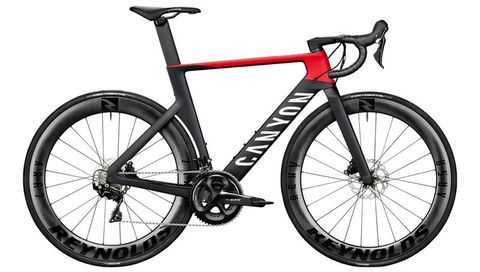 At the Tokyo Games next month, Britain hopes to strengthen its dominance in Olympic cycling but much could change in Rio de Janeiro, Brazil. His cycling team has won 32 gold medals at 87 Summer Games, behind France. Much of that success has been achieved over the past two Olympic cycles, with Team GB dominating the London 2012 Games in front of a noisy home crowd, followed by their performance of 12 medals in Rio.
Alibi claims of bullying, sexism and discrimination within the programme include allegations of sexism made against the former track cyclist Jess Varnish, supported by others, by former performance director Shane Sutton.
The court called the allegation "an elaborate lie," but it continued to maintain its veracity. Former chief medical officer Richard Freeman has been found guilty of ordering testosterone without knowing or believing that an unnamed rider would improve his performance. In the case of Team Sky, Freeman who admitted receiving the testosterone and lying to UK anti-doping officials about it, said he had not ordered it from the company and had made a mistake in delivering it to the team.
Sutton left British Cycling amid accusations of sexism and discriminatory comments in 2016 and issued a statement in response to the verdict. The UCI, cycling's world governing body, confirmed that the MPT had made a decision, but told Reuters that disciplinary proceedings would be opened "behind closed doors.". Team Sky, under former British Cycling performance director Dave Brailsford, began a mission in 2010 to win the biggest races in the world and clean up team sport overshadowed by doping scandals.
Team Sky have been plagued by controversial episodes with Freeman at the centre of them. The organisation, the governing body of professional cycling in Britain, has hired Dave Brailsford as its new performance director.
Back then, Britain's professional cyclists had endured a century of mediocrity. From 1908 the British had only won one gold medal at the Olympics in 1908, and British had so far fared worse in the world's greatest cycling race, the Tour de France. That same year Bradley Wiggins became the first British cyclist to win the Tour of Europe.
It is easy to overestimate the importance of a decisive moment and to underestimate the value of small improvements on a daily basis. The British Cycling Quest is a challenge you will have to complete for the rest of your life, and you are well on your way as you cycle down the road to find your first checkpoint. With 148,000 members, British Cycling offers advice and support to its cycling members across the UK.
British Cycling, formerly British Cycling Federation is the UK's main national governing body for cycling. She is responsible for cycling in Great Britain, the Channel Islands and the Isle of Man. British Cycling represents Great Britain in the International Cycliste Internationale (UCI) governing body and selects national teams, including the British Cycling team, for all races in Great Britain.
It has a total of 165,000 members by 2020. British Cycling is based at the National Cycling Centre, which hosted the 2002 Commonwealth Games in Manchester. There are also cycling clubs and teams associated with British Cycling and taking part in British Cycling events.
The Team GB Lotus X-Hope track bike, which will be used by the British Cycling team at the Tokyo Olympics, caused a stir when it debuted with its unconventional design in October 2019. We went a visit to Hope shortly after its launch. The bike caused serious controversy when the renowned cyclist and aerodynamicist Richard Mcainsh and the Dutch brand KU Cycles, which he co-founded with Alex Bok, claimed the design of the bikes had been stolen.
Bok's history with renowned cycling engineer and aerodynamicist Richard Mcainsh goes back over a decade when the team ran a professional triathlon team, the 3T, on which he was a sponsor at the time. But now, the team say, the British team is missing a new aero feature that it had hidden under the driver's arm on its raised steering tube – a design inspired by an earlier repetition of the McLaren concept.
Bradley Wiggins and Mark Cavendish have been sharply critical of British Cycling. Wiggins said that the national governing body's lack of the knowledge to talk '. Wiggins, who has spent much of his career with the British Cycling team, spoke out after Cavendish taunted him on Instagram during a question and answer session at the weekend.
The conversation turned to the Olympics, which were scheduled for the summer before the Conronavirus pandemic forced their postponement, and Cavendish's exclusion from the British squad. Cavendish had hoped to earn a spot on the track team and win an Olympic gold medal in Madison.
The team underpinned their Olympic success with a subsequent UCI track cycling world championship in 2000 on home soil in Manchester, where they won five medals including the first world title for Yvonne McGregor in individual pursuit. From 2001 to today, British cycling has improved its standing in the world of road cycling and is now regarded as the dominant force in cycling. More than two years after the MPT tribunal delivered a damning verdict in the Richard Freeman case into the conduct of doctors working for Team Sky, British Cycling enjoyed a golden era of success from 2009 to 2017.
On Friday, we had a reception at Barley Johns Brew in New Brighton, Minnesota, where I was greeted by regulars who claimed the pub was named after Queen of the Equestrian Empire. Mr. John Moore, the pub owner and brewmaster, a true gentleman, promised me a barrel of Silver Knight Ale, the brew of ABCE.
The Economist
The Economist was founded in 1843 by Scotsman James Wilson with the support of the Anti-Corn Law League, a voice against England's Corn Laws that regulate grain import and export. Wilson's son-in-law Walter Bagehot, who was editor of The Economist from 1861 to 1877, expanded newspapers "coverage of politics and increased their focus on US affairs (Wilson's name continues to grace his column at the end of the section on Britain). In 1946, the Economists Intelligence Unit was founded to serve as a newspaper providing business intelligence to outside companies.
The Economist has presented timely reporting, incisive commentary and comprehensive analysis of the global news in more than 8,000 editions since its publication in 1843. The Economist has reported on the political, economic, scientific, technological and cultural developments of the world and their contexts for more than 170 years and appeals through economic and political analysis to the world's elite. The Economist is known for its consistent approach to internationalism and its commitment to a minimal state of political and state affairs.
The Economist focuses primarily on news from the world, politics and business, but also runs regular sections on science and technology, books and art. Two weeks later, The Economist publishes a detailed special report entitled "Survey" on a particular subject. The Economists focus on world events, politics, business and economics. The Economist also has a regular section on science, technology, books and art.
Originally published in a magazine magazine magazine, The Economist is now called a newspaper because it covers news and opinion and operates under a newspaper name. The Economists byline is written to be the voice of business.
The Economist was founded by James Wilson (1805-1860), a businessman and liberal politician who championed free trade, in 1843. The newspaper belonged to Wilson for the first 17 years and he was the editor until 1849.
The Economist saw itself as more than a newspaper or magazine in spirit. She joined the militant Anglo-American tradition, claiming to advance the liberal cause since its inception. Verso Alexander Zevin, a historian at the City University of New York, takes The Economist at its word and tells not only its story, but also its impact on global affairs.
This ensures continuity, tradition and consistency of vision that few other publications can match. The Economist, a weekly publication that looks very much like a magazine, is also a newspaper. In today's blog post celebrating its 170th birthday (and sponsored by GE), The Economist explains why it insists on calling itself a 'newspaper'.
The Economist is an international print and magazine weekly that is published quarterly and focuses on current issues, international economics, politics and technology. The papers, which focus on data journalism, analysis, original reporting and criticism, are widely applauded. The Economist, based in London, is part of the Economist Group which has central editorial offices in the United States and major cities in continental Europe, Asia and the Middle East.
The newspaper was founded by Scottish economist James Wilson in 1843 to rally support for the abolition of the British Corn Laws (1815-1846) and the import duties system.
The publication aimed at a prestige segment of the upper middle class, which can count on its audience of influential decision-makers from business and government. Topics covered included international news, economics, politics, economics, finance, science, technology and the arts. Commercial issues such as changes in tax rules, the prospects of states in the market for imports and exports, foreign news, the state of production districts, notices of important new mechanical improvements in shipping, news on money markets and progress in railways and public enterprises.
The publication takes a well-argued editorial stance on many issues; it supports free trade and fiscal conservatism; and it lobbies. The Economist describes itself as a newspaper, but is primarily a print magazine in the form of a glossy newspaper and a news magazine.
Zevin, who controls the journal archives, has a deep knowledge of the inner workings of journals and their historical links to political and economic power. It shows how the editors and contributors of the magazines pioneered the revolving door that connects media, politics, economics and finance; how alumni got jobs like deputy governor of the Bank of England, prime minister of the United Kingdom and president of Italy; and how such people defined pivotal moments in the history of liberalism, changing the relationship between capitalism, imperialism, democracy and war.
The Economist is a London weekly magazine (sometimes called The Economist) that covers global politics, economics, and social news. For those tired of the hectic daily news cycle, The Economist can be a breath of fresh air.
The Economist publishes thoughtful reporting and analysis of the week's key news. Every additional day, when news comes, we write about it after the facts have calmed down and tempers have calmed down.
The Economist Espresso is a daily morning news briefing by the editors of The Economist. Delivered to your smartphone before breakfast, it informs you about the global agenda for the day ahead. Every week, 1.5 million subscribers trust The Economist to help them understand the world.
Not surprisingly, the writing is crisp and captivating throughout. Leaders will receive a one-page summary of the magazine's views on the current issue. The two-page summaries of the World News are as dense as the rest of the magazine, but are a rare chance to catch up in a few minutes on important stories.
Our magazine is international, we emphasize the connection between politics and business, we are irreverent and independent. Working for The Economist is a group you can start with so you can continue to learn and develop your career.
BBC News
The BBC News 2021 Sumed up by Mr. A Intelegence.
The diversity of film and television is deteriorating in front of the camera despite repeated promises to improve diversity. Data and industry reports show that fewer people from minority backgrounds are getting jobs in the film and television industry. Tasmania / Shutterstock, 23 March 2021 Why BBC plans for regional hubs make financial sense and are good for politics Government funding cuts have forced the BBC into a major reorganisation. David Attenborough will not replace the animal television as we know it, which was built before he was there.
It is odd that at the same time that talking about the importance of leaving London and investing in regions to better serve the public cuts 450 jobs in English regions and cuts £25 million from the budget. In January 2020, the BBC announced its savings target of £80m a year by 2022, with 450 staff cuts from the current 6,000. BBC Director of News and Current Affairs Fran Unsworth said further moves towards digital broadcasting would be part of attracting young audiences and there would be more reporters to prevent separate teams reporting the same news. The redundancies in the last year at BBC News teams in England, Scotland, Wales and Northern Ireland mean that the BBC has now more than 900 staff short than at any time during the last year.
BBC News is responsible for news broadcasts and documentaries on the BBC's general television channels, news coverage in the UK on the BBC News Channel and 22 hours of programming on the international BBC World News Channel of the BBC. Get the latest breaking news from the BBC and our global network of journalists. The stories are grouped by topic and include top stories from British news, world news, politics, business, technology and sport.
The app suggests topics based on your location, the stories you see and the messages you find, as well as the content and topics of interest you use. The app offers BBC News channels, streaming video, a social features tab and personalisation so you can reorder news and topics according to your interests. This was the starting signal for World News Today, the first national bulletin to focus on international news.
World News Today, the first national bulletin focussing mainly on international news, became part of the new BBC Journalism Group as part of a restructuring of the BBC in November 2006. The BBC News director Helen Boaden reported to the deputy director-general and head of journalism group Mark Byford until she was sacked in 2010. The music for the BBC's television news, introduced in 1999, was composed by David Lowe.
BBC Radio 3 and Arts and Humanities Research Council organise a nationwide search for scientists with groundbreaking ideas that appeal to a large audience every year. A new generation of thinkers will have the prestigious opportunity to promote their research on BBC radio and television. They are chosen for their ability to communicate complex ideas that will change our thinking.
The last ten scientists selected to participate in the programme were selected following a four-month selection process involving a series of one-day workshops. They then underwent training and development at the AHRC and spent a year mentoring the producers of Radio 3 "s Free Thinking programme. In recent years, some of the New Generation Thinkers have become prominent public figures who have appeared opposite each other in major documentaries and television series and regularly appeared in public debates.
Minister Jane Aceng denied the media reports that an inner circle had been vaccinated and that everyone in the country had received the vaccine last month. It was in response to reports from local newspapers, the Daily Monitor, and American newspapers such as the Wall Street Journal. We've got a first look at the BBC drama, an upcoming adaptation of the bestselling book The Girl With All the Tells and a brand new marital drama about the split between Nicola Walker and Sean Bean.
The News Media Association urged the BBC to reconsider plans to turn additional investment into local news through the existing Local News Partnership Fund and the Local Democracy Reporters Scheme into Local News. He said the BBC should put local news at the heart of its online portfolio. The BBC announced it would remain at its current funding of PS8 million a year of Local News Partnerships, which supports 150 reporters from commercial publishers, and expand to give them full access to the BBCs community of video reporters.
Investing With Binance!
Binance offers an easy-to-get and sell interface and extended trading views for people in Connecticut, Hawaii, Idaho, Louisiana, New York, Texas and Vermont who want to invest in crypto. It has low fees, no other fees or discounts for using its local currencies and binance coins and offers educational content on its website and blog.
Binance is one of the largest platforms for trading cryptocurrencies and offers you a great experience in handling transactions. What makes this experience possible is that you know how to deal with Binance, which can be a bit difficult when you are using the platform for the first time.
The Binance Exchange has maintained its position as one of the world's leading cryptocurrency exchanges, offering users the most cryptocurrency pairs of reputable exchanges resulting in the biggest market volume of all cryptocurrency exchanges. Due to strict restrictions on cryptocurrencies in China, Binance has moved its headquarters to Japan, a country that has adopted digital currencies.
Coinbase is one of the most popular crypto exchanges with over 30 million members in 102 countries. Binance Exchange is the largest exchange for trading in old coins, with an average daily trading volume of more than $1 billion. Since its inception in 2017, Binance has enjoyed tremendous success.
Binance is a cryptocurrency exchange that provides a platform for trading various cryptocurrencies. Binance.us attracts the attention of investors with lower fees than many other cryptocurrency exchanges, but we recommend paying a little more for additional transparency.
BinanceUS is the American partnership of Binance, the world's largest cryptocurrency exchange by trading volume, founded in 2017 in China. However, Binance stopped accepting US users in 2019 and announced it was partnering with a US-based version of its platform called Binance.com. Binance has since evolved into its own unique blockchain, called the Binance Chain, which is limited to the Binance Coin (BNB) cryptocurrency offered on the exchanges, comprising a total of 200 million tokens.
Individuals who use BNB to pay their trading fees will receive a discount. BNB is designed for use within Binance, the world's largest cryptocurrency exchange, and the ecosystem offers a hefty discount that encourages the BNB to use more than its rebates for coin trading. Binance reduces the lowest trading fees by a full 50% if you pay them using the Binance Coin (BNB), the cryptocurrency commonly used on exchanges.
Trading with Binance can be a wonderful experience if you know how to use it. Choose from over 200 supported cryptocurrency cryptocurrencies, including Bitcoin, Ethereum, Link, Tezos, Cardano, Binance Coin and lead the way in introducing new coins. Start today and buy Bitcoin, Ethereum, Linked, Tezos, Cardano and more with the lowest fees of any cryptocurrency.
Understanding cryptocurrencies can be intimidating when you are new to crypto trading, and finding the right platform to buy and sell popular assets such as Bitcoin, Ethereum and Litecoin can be difficult to find. Most crypto exchanges offer features such as stakes (rewards for holding crypto assets for a certain period of time), margin trading, crypto trading tools and more.
When choosing the best exchange for your needs, it is important to understand the nature of the exchange. Some of the most popular exchanges fall into this category are centralized exchanges such as Coinbase, Binance, Octopus, Twins, etc. They fall into the category of private companies offering a platform for trading in cryptocurrencies.
The Jersey Stock Exchange offers fiat-to-cryptocurrency pairs including the euro and the British pound. Platforms and crypto-crypto-exchanges are a means to trade cryptocurrencies or virtual tokens. More than 500 cryptocurrencies and virtual tokens are available for trading with options such as Litecoin, Ethereum, Dogecoin and of course Bitcoin.
In 2017, attracted by its potential for wild profitability, it began experimenting with cryptocurrencies, investing $500 in Bitcoin, Ethereum, XRP, Tron and the cryptocurrency exchange Binance. As the first coin offering with its own tokens, known as Binance Coin (BNB), Binance raised $15 million in 2017.
She saw reports that Binance had collapsed by trade volume, the world's largest cryptocurrency exchange, which preventing people from moving their money, while others said their accounts had been closed without explanation. Like many others who reported that similar accounts on Reddit and Discord servers set up by disgruntled users of the Binance cryptoexchange were frozen, she received no response. They asked her to log into her account and move her coins back to where they were in 2017.
When the Canadian cryptocurrency trader Fawaz Ahmed saw Ethereum falling in price, he knew it was time to get out of it. Binance was the safest, most profitable, and most trustworthy place to engage in trading in the more than 150 cryptocurrencies.
Personal Finance Insiders spent hours comparing and comparing the features and product offerings of different cryptocurrency exchanges so you don't have to. We have studied several exchanges to find the best option for the availability of cryptocurrencies, low fees, security of assets and accounts, user interface and mobile access. We have looked at exchanges that offer services to individuals and institutions, and we have been particularly interested in other account options such as wager bonuses, margin trading and stablecoin support.
Credit cards and bank transfers are generally not accepted on cryptocurrency exchanges, but are accepted by specialized financial institutions such as SEPA. The largest and most popular central exchanges are easier for new users to boot up because they offer a degree of certainty that their systems will fail. This is especially true when cryptocurrencies are purchased on these exchanges because they are stored in their custodian wallets and not in the wallet in which you hold the keys.
Binance spot cryptocurrencies traded at a total of $7.89 billion in September, compared with $4.54 billion in July. Data compiled by British researcher Cryptocompare by Reuters shows that Binance cemented its status as the world's largest digital investment platform. Volume growth mirrors that of other major crypto platforms such as San Francisco-based Coinbase Global Inc. and Coino, as prices for cryptocurrencies rise.
Bitcoin Price History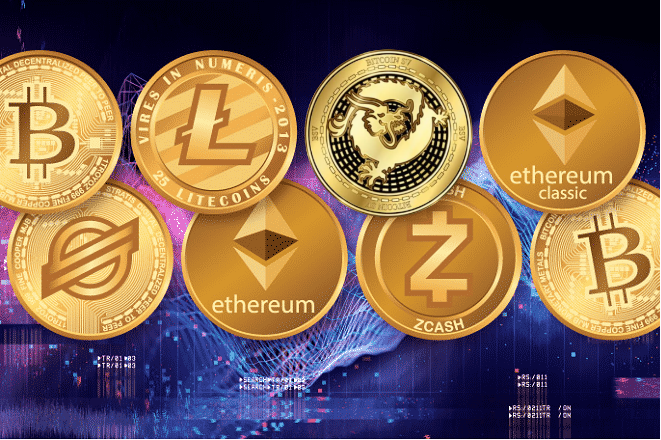 The first of the two price bubbles occurred when the price of Bitcoin soared to $220 in early April 2013. This was followed by a steep recession in the cryptocurrency market, with the price bottoming out at $2 in November 2011. The hope is that the bubble in the BTC will persist and the indicators will grow in the coming years.
That shift reversed the downward trend that Bitcoin investors saw, which they followed in April with a high of $60,000. Given the history of cryptocurrencies, the rise in volatility does not guarantee a long-term reversal. Price volatility will continue, and experts say it is likely to persist for the long term as long as Bitcoin investors continue to deal with this volatility.
The previsioni bitcoin price for digital coins is expected to exhibit high levels of volatility in 2022, but the cryptocurrency price forecast remains optimistic that BTC will move from strength to strength without large fluctuations. Between January 2022 and December 2025, the forecast is for the bitcoin price to rise by 650,000%.
A popular cryptocurrency YouTuber has released a chart showing that the price of bitcoin could top $300,000 by the end of 2021 if it repeats its previous bull run in 2017. This optimistic forecast is consistent with a well-known BTC equity flow model. The optimistic prognosis of Carl Eric Martin, the person behind the popular YouTube channel "Over the Moon," is based on a story that examines the 2017 bull run that began in the fourth quarter of 2016.
The forecast figure below outlines potentially high and low Bitcoin price projections and forecasts for 2021, 2022, 2023, 2024 and 2025 provided by technical analysts and industry experts.
Outline will make it easier for you to contextualize current cryptocurrency trends and try to create accurate bitcoin price forecasts. In this article, our goal is to look at the BTC rise from the outset and understand how this has affected the price of the commodity, what it has done in the past, how it has changed recently and how it is likely to perform in a few years. If you want to invest in the market, trade in Bitcoin, know if the market remains profitable, or just want to know something about predicting the price of Bitcoin, this is the place for you.
Cryptocurrencies such as Bitcoin have proved a popular trading vehicle for legendary investors such as Warren Buffett, who considers them too good to be worthless. This has led many analysts to make speculative predictions about wild price rises and the creation and spread of alternative cryptocurrencies.
Part of a cryptocurrency's popularity is due to its volatility and fluctuations, which allow traders to make money when prices move. It is this kind of price movement that attracts traders who want to ride the wave of profits. Some traders want to own the currency directly, while others turn to the futures market.
Futures are an attractive way to leverage the volatility of digital currencies like Bitcoin as they allow traders to increase their profits or losses from leverage. Coinbase is a specialized cryptocurrency platform that allows you to trade digital currencies such as Bitcoin, Ethereum, Litecoin and Bitcoin Cash.
The price of Bitcoin (BTC) changes due to a variety of factors. This makes it easy to predict growth and downturns based on cryptocurrency trends and other events that affect the price of BTC.
Since early 2017, when Bitcoin caught the attention of the mainstream, regulatory developments have had an excessive impact on the price of Bitcoin, as they have expanded the reach of cryptocurrencies. Depending on whether it is positive or negative, it can raise or lower the price of bitcoin. Recently, the matrix of factors influencing the price of Bitcoin has changed significantly.
The most important psychological mark for BTC / USD in the short term is the $4 million ratio, and if the price falls below that level and remains sustainable, it is a strong bear signal.
Support from the wider market is needed for Bitcoin to break through Thursday's high of $4,412.20. To lose further ground, Bitcoin must maintain its 62% decline from the fib to $27,237 to form a short-term bear trend. If BTC / USD passes the $40.5 million mark and remains above that level, bear speculative forces will continue to dominate in the short term.
The Bitcoin price forecast for the end of the month is $71,067, a change from October's $1.60. The price of bitcoin is forecast to hit $67,924 by the end of the month, up from $4.4 in November. The bitcoin price forecast for this month is $53,818, up from $8.5 in February.
After a mixed start to the day, Bitcoin (BTC / USD) fell to a one-day low of $414.320 in the early morning before rising again. Bitcoin fell to $38.2 and to $41,592 after passing the key support level of $40,687. Bitcoin ended the month up 7.06% at $43,800.00 after gaining 11.8% on Wednesday.
Bitcoin (BTC) failed to break the so-called "September-Cursed-out" curse in which its price fell in a month by just over 7%, but eventually recovered strongly. The recent surge in prices has pushed Bitcoins "market capitalization to more than $1 trillion, overtaking Facebook's market value. BYBT data shows that Bitcoin ended October with a profit, the most since 2013, with a success rate of 77%.
Other leading cryptocurrencies have made significant gains in recent days: Ethereum, ETH, Binance Coins, Solana, Sol, Ripple (XRP) and Dogecoin have grown from 15 to 30 percent since beginning October. Prices of bitcoin and cryptocurrencies soared in October after a dismal September. The price of bitcoin rose for the first time since early September for the first time above $50,000 per bitcoin, while the price of ethereum approaches $3,500 per ether after having sunk in September as low as $2,600.
Speculation is simmering among the bulls of the Bitcoin and Ethereum cryptocurrencies that the long-anticipated US Bitcoin Exchange Traded Fund (ETF) will be approved in October, with a verdict from the clutches of ETF applications expected soon. Show Source Texts
On December 6, 2017, Steam announced on the software market that it would no longer accept bitcoin payments for its products, citing slow transaction speeds, price volatility and high transaction fees. On January 22, 2018, South Korea introduced provisions requiring bitcoin traders to reveal their identities, banning anonymous trading of bitcoin. On January 24, 2018, online payments company Stripe announced that by April 31, 2018 it would phase out its support for Bitcoin payments by citing falling demand, rising fees and longer transaction times as reasons.
Coinbase for Crtpto?
It earns fees and commissions when a customer buys or sells cryptocurrencies and charges fees to store them in their wallets. Coinbase charges Coinbase fees and commissions for each crypto-transaction, depending on your location and the total amount of your transaction. This includes a margin fee, which Coinbase calculates at 0.5% for every purchase or sale, although this may vary depending on market conditions.
Using it to trade Bitcoin, ethereum, Litecoin, Bitcoin Cash, XRP and ten other popular cryptocurrencies can be done. It is fast, easy to use, secure and comes with reasonable exchange fees that are not too low. You can also access it from your smartphone, making it one of the most convenient cryptocurrency exchanges in the entry-level cryptocurrency market.
Coinbase is a trading platform that enables users to buy, sell and store over 30 different digital currencies. It is aimed at beginners, but is also a premium service for passionate and experienced traders who want to make large transactions and more trading options. Coinbase is an app that allows you to buy and sell all kinds of cryptocurrency such as Bitcoin, Ethereum, Litecoin and over 50 others.
Like many trading apps, users can view their balances on a watchlist that allows them to track prices of different types of cryptocurrencies. Coinbase users can purchase cryptocurrencies through market orders, but have to pay higher fees than other exchange options. Coinbase is simple enough to ramp up a crypto investment from the start, while Coinbase Pro offers a larger and more robust charting and trading experience.
One of Coinbase's biggest drawbacks compared to other exchanges is its expensive fee structure. When you make a cryptocurrency transaction with Coinbase, whether you buy bitcoin on the exchange or your ethereum in US dollars, you will be charged a range of Coinbase fees. Coinbase's complicated fee system is expensive, especially if you don't use Coinbase Pro.
Coinbase charges a so-called spread of $0.50 and a Coinbase fee when you purchase or sell cryptos, a flat fee determined by factors that you have based on the type of payment you use. The Coinbase fee depends on the transaction amount, as outlined on the Coinbase fees page. For example, for cryptocurrency conversions and transactions between Bitcoin and Ethereum, you are charged a spread of roughly $2.00 based on market fluctuations.
When you buy your cryptocurrency on a platform like Robinhood, PayPal or Venmo, buying cryptocurrencies means that you don't have to withdraw your coins and switch between platforms. If you want to keep your cryptocurrency in a different wallet, you need to sell your holdings and buy them back on another exchange.
To buy or sell cryptocurrencies, you need a digital wallet where you can hold your currency for transactions. Choose a stock exchange where you can deposit your account before you start investing in Bitcoin. Depending on exchange, a bank transfer to a checking or savings account, a PayPal transfer or a cryptocurrency wallet with credit or debit card is the suggested arrangement.
There are thousands of different cryptocurrencies. Not all coins are supported by Coinbase, but there are more than 90 different types of cryptocurrencies on the platform. While Coinbase only allows trading with the most popular types of crypto, it works well enough for most purposes.
Coinbase is one of the easiest ways to buy cryptocurrencies, which has helped boost its popularity. With tens of millions of users, Coinbase is one of the most popular cryptocurrency exchanges. This makes it the best place for new crypto investors to buy and sell their favorite coins.
Coinbase is the world's leading cryptocurrency exchange that makes the purchase and sale of cryptocurrencies easily accessible. Coinbase is a crypticurity exchange where you can buy popular coins such as Bitcoin, Ethereum and Litecoin.
If you are looking for the best and most reputable exchange for your first purchase of a cryptocurrency, look no further than Coinbase. If you are an experienced trader, look at what you can do on an exchange like Coinbase, as it is a pro-oriented and advanced crypto market participant. And if you're about to start trading cryptocurrencies, you should go back to Coinbase.
Bitcoin was an early adopter of the buying and trading of coins in 2012 on Coinbase, but the exchange gained mainstream attention when it became the first cryptocurrency exchange to go public on Nasdaq. Today, more than 56 million users trade in cryptocurrencies worth $300 billion per quarter. Coinbase has the highest trading volume of any exchange, according to cryptodata firm CoinMarketCap.
Coinbase is the world's largest cryptocurrency exchange with over 35 million users in 32 countries. It allows you to purchase, store and sell cryptocurrencies such as Bitcoin, Bitcoin Cash, Ethereum, Ethereum Classic, Litecoin and many others through its simple and easy to use app and web platform. While there are numerous other exchanges around the world with big trading volumes including Binance, Huobi and OKEx, the growth of Coinbase is amazing.
Coinbase also has a tutorial that pays users in cryptocurrencies to learn more about how it works. Many newcomers to the standard Coinbase platform are subject to higher fees than their larger competitors, and therefore use Coinbase Pro, which they can switch to for free, has lower fees and more features, but is overwhelming for new crypto merchants.
Coinbase is a San Francisco cryptocurrency exchange traded under the ticker symbol of "Coinbase" and listed on the Nasdaq at a price of $1,148,507.69 per share, with an initial valued of $100 billion (PS73 billion). Its valuation has soared since it was the first IPO of a major cryptocurrency company. Whichever exchange we choose, trading fees on Coinbase are safe, reputable and easy to start with, with transaction fees ranging from $0.99 to $2.99.
A Bitcoin Exchange is a digital marketplace where you can convert any currency from US dollars to Bitcoin. Many exchanges support Bitcoin, but so do other digital cryptocurrencies. Each Bitcoin exchange uses its own pricing platform to lure you to one exchange or another.
THE STATE OF THE UK ECONOMY IN 2022
By Mr A. Intelegance
The UK economy will grow faster this year than official forecasters estimated and the rate of expansion will be higher in the long run, according to a new report published today. The OECD forecasts global growth of 5.8% this year, 4.4% in 2022 and 5.6% on March 40. Unemployment in the UK is projected to rise by the end of the year to 6.1% from 4.8% in the first quarter of 2021 to 6.1% in the UK.
The UK economy will face deeper economic scars than other G7 economies because of the impact of the Covid 19 agreement, but will still be on track for its fastest growth since World War II, the Organization for Economic Co-operation and Development (OECD) predicts. The OECD has improved its assessment of UK growth in its latest economic outlook thanks to the success of the COVID-19 vaccination program. Ratings agency Fitch says the economy will grow 6.6 percent this year, above the Office for Budget Responsibility's forecast of 4 percent.
The UK GDP is expected to return to pre-COVID levels by the end of 2021, a year sooner than the previous CBI forecast for December 2020, as expected. The Organisation for Economic Cooperation and Development (OECD) predicts that Britain's GDP will grow in 2021 by 7.2%, the fastest growth since 1941, after falling in 2020 by 9.8%, the worst growth in 300 years. For 2022, growth is revised down to 5.5% from 4.7% three months earlier.
In the second quarter, China's GDP grew 7.9% year on year driven by strong export growth. The CBI forecasts GDP growth of 8.2% in this year and 6.1% in 2022, revised lower from 6.0% and 5.2% respectively in its previous forecasts, after a sharp decline in output of 9.9% in 2020. Household spending, the linchpin of the recovery, will account for a quarter of GDP growth this year and 7.0% in 2022.
Despite low energy prices and consumer spending, inflation is maintained below the 2% target of the Bank of England at 0.9%, and is expected to rise to 1.5% in 2021 and to 1.9% in 2022.
Government measures to support workers and the self-employed have helped stop the increase in unemployment rate, estimated at 4.5% in 2020, from 3.8% in the previous year. However, with the aid program due to expire at the end of this month, the unemployment rate for the UK is expected to increase from 4.7% now to 2%, reaching 5.1% in the first quarter of 2022, equivalent to 124,000 unemployed. With a slow recovery in 2021 and the expiry of government support, unemployment is expected to rise to 6.1% in 2021, according to the IMF.
The BoE warns that consumer prices are likely to rise 4 per cent above their target level this year as a result of deepening energy price shocks. As supply chains adjust and demand for a pandemic wanes and government stimulus wanes, inflation is expected to drift back toward the target by the end of 2022. The Central Bank revised estimates for the UK GDP growth in the third quarter from 2.1% to 2.9% in August at the time of the report.
The economy is expected to grow by 2.5% in this quarter and 1.5% next with most of the UK reopening – largely thanks to mass vaccinations – little changed from last month.
We estimate that activity will increase if the UK economic recovery remains on track. The pace at which the UK regains pre-pandemic activity in early 2022 will be a quarter of the level of the eurozone, reflecting the marked contraction that the UK experienced in the second quarter (Q2) of last year.
Rapid vaccination of a large part of the population enabled the economy to reopen fully in July. Industrial production and retail sales have slowed due to supply chain disruptions and restrictions in response to the COVID-19 outbreak.
Despite the nationwide relaxation and eventual ending of the lockouts and restrictions that Britain faced in early 2020, the UK economy has enjoyed rapid economic growth. Initial forecasts of an upturn were made by economists at the end of the first quarter of 2021, with the economy growing by a whopping 4.8% in the second quarter. However, several forecasts suggested that growth would slow in the third quarter of the year, with negative growth in early 2022, and that two consecutive quarters could cause a recession.
The recovery in world trade has been most pronounced in global trade in goods, reflecting strong growth in major economies such as China and the US. Global trade in services is expected to lag behind, reflecting a sluggish recovery in sectors such as tourism and aviation. This recovery will drive UK export growth, which is forecast to grow by 2.1 per cent in 2021 and 1.0 per cent in 2022.
Rising marginal costs after leaving the EU's internal market will continue to weigh on foreign trade. However, this will not be felt in all sectors and some will circumvent the restrictions.
After robust GDP growth in the second quarter, the UK's economic recovery is expected to slow this autumn as staff shortages and supply chain disruptions limit gains from lifting restrictions in July. According to the economic forecast of the British Chamber of Commerce (BCC), UK business investment in this year will fall despite the possibility of record growth.
By the end of the summer there is little doubt that the UK has stalled on its recovery since our last monthly economic update in July. The UK economy is expected to return with growth of 5.2% in the first quarter of 2022 to pre-pandemic levels. Although being the world's second largest economy, the growth in the UK economy has slowed since the Brexit referendum of 2016 (Brexit).
The Budget unveiled the latest growth forecasts from the Office for Budget Responsibility. Here is our look at what we expect for the rest of 2021, including an economic outlook from a regional and sectoral perspective.
The economy is expected to return to its peak pre-pandemic by mid-2022, with growth of 4.0% this year and 7.3% next year. Separate data released Wednesday showed the economy began to stabilize in February after a sharp drop in activity the previous month.
The average weekly wage for full-time workers was £611 in April 2021, an increase of 4.3% on the previous year. Wage growth marks the continuation of a post-pandemic upward trend, although composite and broad effects likely affected the growth rate year-on-year.
Written By AI
The Chinese Economy 2022
Written By Mr A. Inteligence
The economy of China was hit in the third quarter by its slowest growth rate in a year, hampered by power shortages and a shakeup in the property sector – underscoring the challenges policymakers face as they try to shore up a faltering recovery and rein in the property sector. The economy recovered impressively from last year's pandemic, but lost momentum after a stellar 18.3% growth in the first quarter. Gross domestic product grew year-on-year by 4.9%, missing forecasts, as Beijing's attempts to curb lending to the real estate sector were exacerbated by the effects of the electricity shortage which brought production to levels last seen in early 2020 before severe COVID-19 restrictions were in place.
The economy is expected to grow in 2022 from 8.1 percent to 5.7 percent, according to the International Monetary Fund (IMF). China's growth is slowing as it lurches from one economic threat to the next.
Hong Kong – China's economic growth will slow to 5% in the month of July-September, according to a survey of 29 economists conducted by the Nikkei and NikkeI Quick News. Strict COVID-19 measures and electricity shortages are seen as a drag on expansion in China.
Economists say that China's real estate problems are the main threat for the rest of the year, along with the impact of the Evergrande debt crisis on the industry and its impact on banking and insurance sectors. The downturn in the housing market will continue to weigh on economic growth. Morgan Stanley's chief Asia economist Chetan Ahya said on Sunday that Evergrande's problems could trigger a 10-percent slowdown in residential real estate activity and delay GDP growth by about 1 percentage point, citing an analysis by China chief economist Robin Xing.
Oxford Economics, for example, lowered its fourth-quarter growth forecast from 3.6% to 5%. The country also lowered its GDP forecast for 2022 from 5.4% to 6.8% due to concerns about the real estate sector, electricity shortages and COVID-19. Research firms and banks have also cut their forecasts for China's GDP this year and next, with concerns that the risk of a severe real estate-related slowdown is rising.
Aidan Yao, Senior Emerging Asia economist at Axa Investment Managers, says a crackdown on China's housing market is a key long-term challenge. It lowered its forecast for GDP growth this year from 7.9% to 8.5% due to Beijing's firm policy on managing debt and the property market. Chinese President Xi Jinping's desire to control the property market is no secret.
Carlos Casanova, chief Asia economist at UBP, sees China policymakers push for more painful reforms, as favorable base effects from the first quarter make it easier for China to reach its growth target of 60% of GDP in 2021. The regulatory overhaul would affect investor sentiment in the private sector according to Ting Lu, Chief China Economics Specialist at Nomura. Shared prosperity, a call by Chinese President Xi Jinping, could dampen the economic recovery.
Peoples Bank of China estimates that further COVID-19 closures, aftershocks, and the potential bursting of its real estate bubble will have serious consequences for the economy, with growth slowing to just 2% by 2023. This is unsustainable for a country accustomed to GDP growth of more than 6% over the past decade. While advanced economies such as the United Kingdom and the United States are growing at under 2%, such a scenario could lead to mass layoffs and a rapid tightening of lending in China which would unsettle Xi and deal a serious blow to his authority.
The study also reveals a number of other ways the Chinese economy is widely believed to be wrong. The truth is that China has not yet decided which direction its economy will take. Category by category, China is adding costs itself by choosing not to have a more open market economy.
China's own projections for GDP growth in 2022 underscore the risks of this approach. The growth risk is on the downside, especially after the recent COVID-19 outbreak. Even with modest countercyclical support, the next quarter could be worse.
The GDP growth slowed year-on-year to 4.9% in the third quarter, down from 7.9% in the second quarter. On a seasonally adjusted basis, economic growth slowed by 0.2% in the July-August quarter compared with the previous quarter, after growing by 12% previously. Dynamics were slowed by the flare-up of COVID-19 in July and August, putting a strain on consumer confidence and mobility.
Shortages of electricity led to the closure of factories, which hit production hard. Production levels did not return to 2019 but the housing market returned after a brief period of stagnation in late summer 2020 when the lockdowns of COVID-19 peaked.
Growth in the US is expected to slow to around 4% in 2022, with consumption at around 70% of GDP. A slow recovery in the services sector could dampen growth and pose a downside risk for the US economy. We are also looking at the US labor market, which impacts consumption levels. There were 5.3 million vacancies in the third quarter of 2021, a classic measure of good news and bad news.
A version of this story first appeared in CNN's China newsletter, which is updated three times a week to explore everything you need to know about the country's rise and its impact on the world. China's recovery expands as economic activity continues to normalize. It has set its GDP growth rate at 6 per cent in 2021, and its economic recovery is in full swing.
Energy restrictions are looming as regulators move to meet targets for the intensity of energy use, Goldman said. In consequence, he expects China's GDP to grow this year by 7.7%, down from a previously forecast 8.2%. China's Evergrande Group, the world's most indebted property developer, has postponed debt repayments, shaking up stocks.